17.12.2014
---
Recognition Forum and the Negev Coexistence Forum invites you to join a solidarity visit at the Bedouin recognized village of al-Forah.
A village that a group of Tycoons insist on establishing a phosphate mine in its lands and to poison thousands of the residents in the area.
During the visit we will learn about the conditions in a village that gained recognition a decade ago, and hear about the development plans for the area, that threaten the residents of al-Forah, Kseifah and other locallities.
The visit will be held on Saturday, December 20, at 11:00 am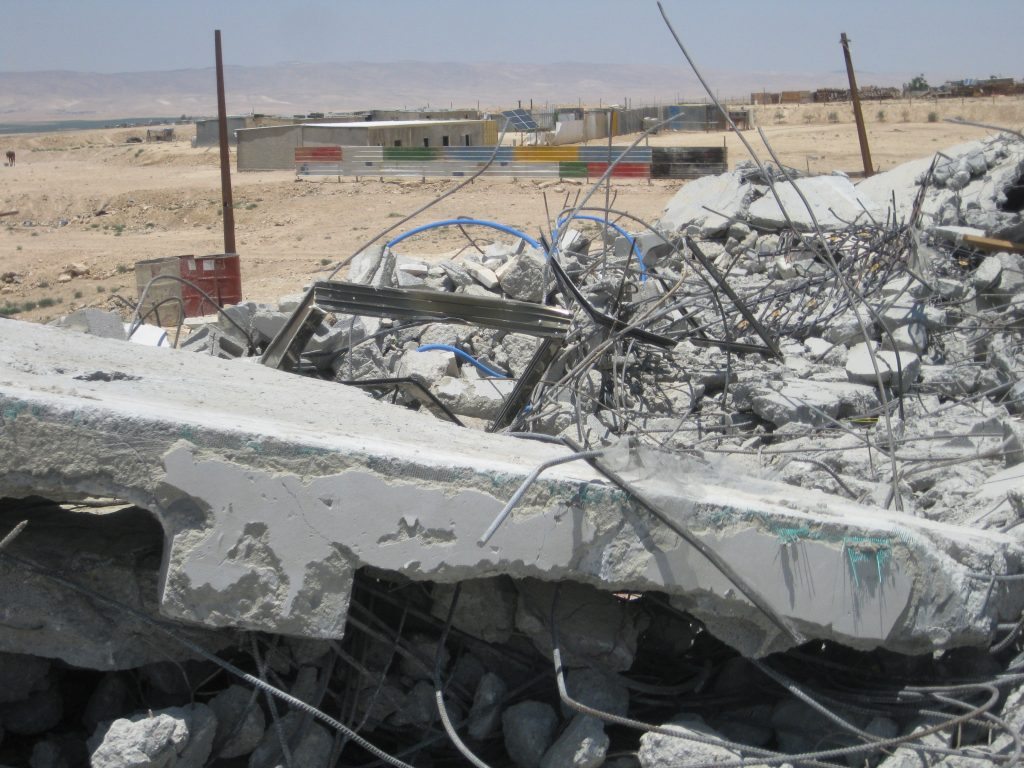 House ruins in the village of al-Forah, 2013
Program:
11:00-12:30 Visit the village, meet local committee members, learn about the situation in the village
12:30-14:00 Discussion with environmental NGOs, residents of nearby towns and villages, about the planned mine
Transportation
Tel Aviv: Arlozorov Train Station 8:30
Please register in advance: Amos Gvirtz 052-6035685 [email protected]
Be'er Sheva: Teachers' Center 10:00
Please register in advance: Kessem 050-9391299 [email protected]