NCF believes that public actions are central to advance the struggle of the Arab Bedouin residents in the Naqab. Non-violent demonstrations and vigils are main instruments to materialize the plight of the Naqab's indigenous populations before the State, local and international media, decision makers and the civil society organizations.
The aim of the freedom of protest initiative is to protect Jewish and Arab Bedouin activists and human rights defenders, as well as their right to freedom of expression and protest.
We do this by several activities such as attending and accompanying legal proceedings of detained activists; exchanging relevant information and cooperating with partner organizations that form part in the Center for the Protection of Freedom of Protest, in the face of excessive use of violence or illegal actions promoted by the authorities; we are conducting training for diverse groups of activists, dealing with their rights before the law during protests, and behavior during Police detention; accompanying and aiding groups in organizing protests, coordination with authorities and legal documentation required; finally we advertise relevant tools for the protection of freedom of expression and protest to protest groups in the unrecognized villages in the Naqab-Negev.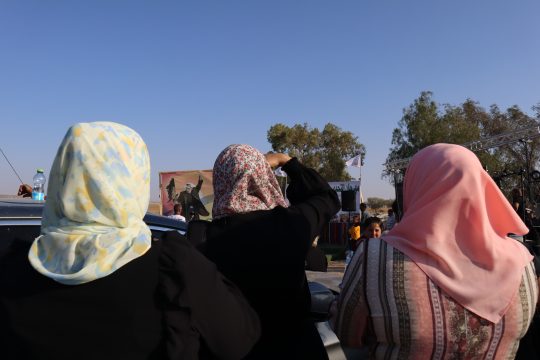 Photo: Launching of al-ʿArāgīb's art center 24.7.21 (by Elianne Kremer)