Working with the communities for many years, we identify the great expressed need on behalf of Bedouin women to receive equal opportunities for employment and for the eradication of barriers preventing them from an opportunity to alleviate the poverty of their families. Although in 2010 the Israeli government set an employment target for Arab women in Israel of 41% integration in the labor force, today this goal is far from being achieved especially among Arab Bedouin women.
Following the Covid-19 pandemic, we witnessed a sharp decline in the employment rates of Arab Bedouin women in the Negev, which is deteriorating their employment situation and obliterates many of the menial achievements made in the last decade. Being the employment rate for Arab Bedouin women in the Naqab only 30% (2019). The lack of childcare centers prevents those women willing to work to leave their household, adding the element of the astronomical cost the centers charge and the lack of sufficient State subsidy. Low access to high-school education and high dropout rates for women are also a barrier for many women, as well as adequate public transport.
These are some of the main elements that prevent Bedouin women from entering the job market, and develop culturally suitable positions that contribute to the family income.
Through field-based research aiming to map the needs and main obstacles in employment of Bedouin women, we advocate for the generation of suitable and culturally sensitive job positions for Bedouin women. Furthermore, we advocate for the opening and maintenance of subsidized State daycare centers with trained caregivers; an essential factor to support a culture of employment among the Bedouins' women communities.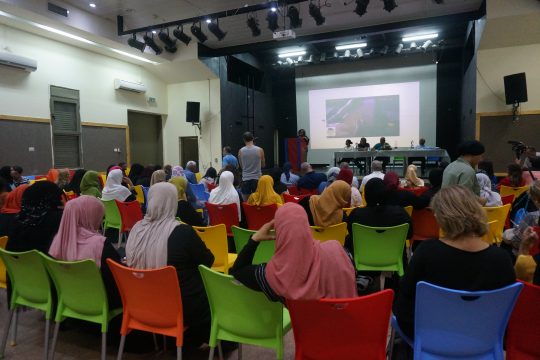 Women's education conference in Rahat 05.08.2019