01.04.2020
On the 26th of March, NCF and the Association of Arab Doctors in the Naqab (along with 17 civil society organizations) sent an urgent letter to Israeli officials, demanding immediate action to prevent the spread of the Coronavirus pandemic in the Arab Bedouin villages in the Naqab (You can find the translation of the letter to English here).
Some of the major concerns raised:
A. The physical conditions of dwellings in villages do not allow real isolation: large families live in densely populated quarters, in houses that are not fully isolated from the outside, and hardly any spaces that could enable the isolation of a patient from his family.
B. The sanitary conditions are dire due to the lack of basic infrastructure, particularly, the lack of running water.
C. The medical services in these villages are gravely lacking, especially in the unrecognized villages, with only four public healthcare clinics to serve them. For most of the population, the clinics are remote and inaccessible.
"We ask for the establishment, without delay, of an interdepartmental and interagency team, led by the Ministry of Health and financed with a special budget, to deal with the entire range of issues in the Arab Bedouin villages in the Naqab. This team will prepare an urgent strategic plan that will make use of a variety of means."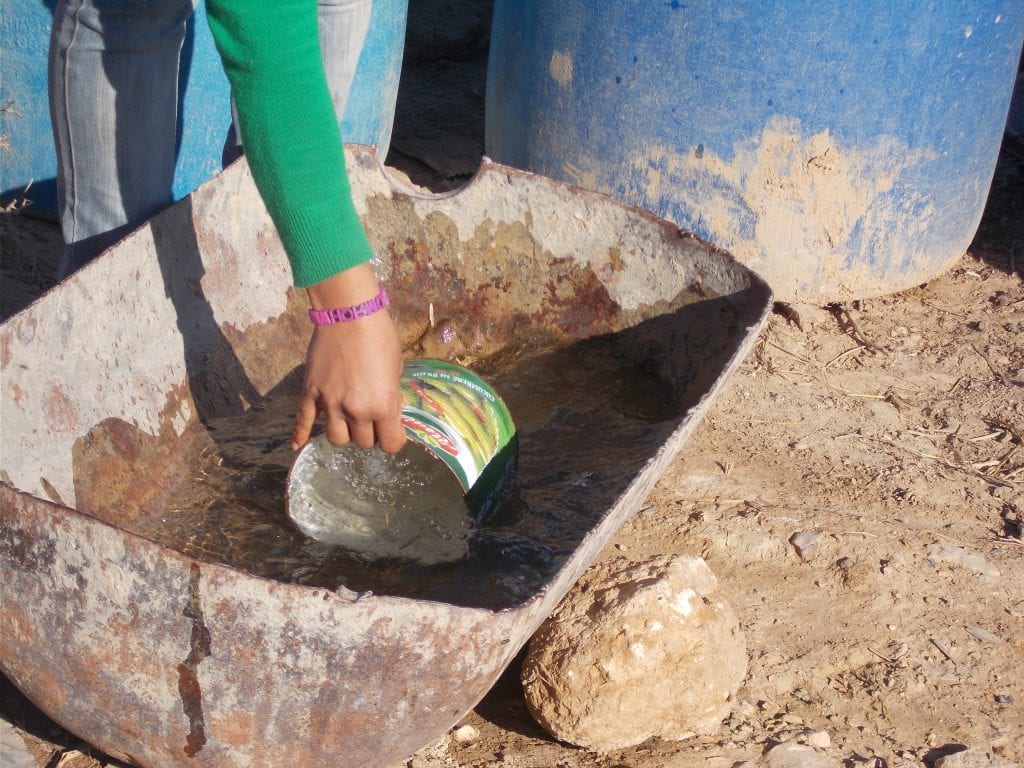 Photo: Collecting water in the unrecognized village of ʿAtīr. Miyaser Abu al-Q'ian, 2016.