23.09.2014
The Negev Coexistence Forum wishes a Happy New Year, may we all have a year of justice, equality and recognition of Bedouin villages!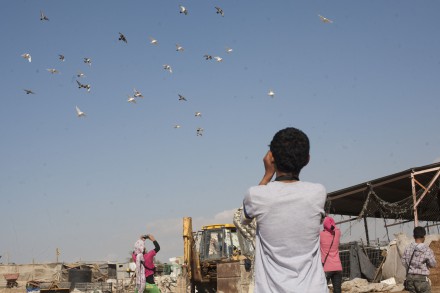 Every year, NCF holds a ten-day photography workshops in two Bedouin unrecognized villages in the Negev-Naqab. During these workshops, children and youth learn how to use a camera and learn how to document life in their village. The whole workshop is guided by volunteer professional photographers, who expose Bedouin children to the world of photography. The amazing outcomes of the photography workshops, displayed in exhibitions throughout the world, allow the viewer to grasp and understand the Negev-Naqab and the persistent struggle of the Bedouin community, through the perspective of the children living there. At the end of the workshops, participants keep the cameras and continue to document their lives and apply the knowledge they gained.
In order to arrange the upcoming workshops, we need your help and support. Without your support, we will not be able to open the workshops!
How to support? Visit our Headstart project, choose a gift – calendars in a variety of sizes, postcards and pictures in different sizes taken by the children during previous workshops – and support!
We thank you in advance for your kind support and ask – please share the project with your friends and colleagues so we'll meet the target and open the winter workshops!
Direct link to the project: http://www.headstart.co.il/project.aspx?id=11598&lan=en-US
For further info and questions please contact Michal: [email protected]