Ongoing demolitions in the village of Saʿwah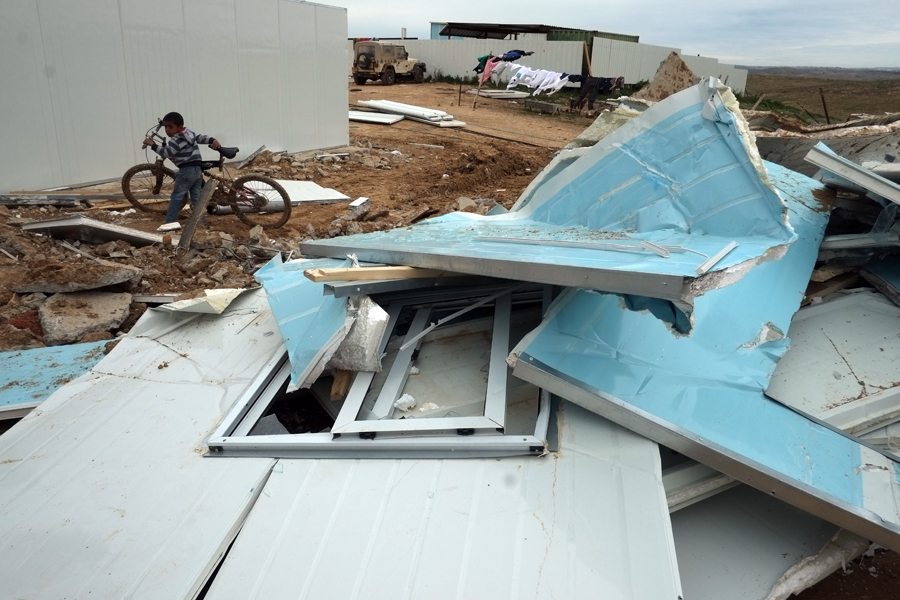 Saʿwah after demolition, February 23, 2015. Photography: Alex Levac.
Large convoy of bulldozers, Israeli Land Administration inspectors and police arrived on Sunday (22.2) at the Bedouin unrecognized village of Saʿwah, in order to demolish five houses. Last month, the residents demolished seven houses on their own. On Wednesday (4.3), forces returned at the village and demolished more houses.
For photos taken by Alex Levac after the demolition
For Gideon Levy's article on Haaretz
---
The al-Ja'ar family petitioned to the High Court of Justice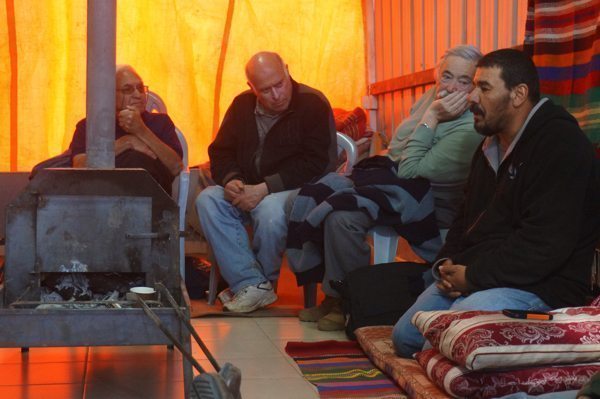 NCF and Recognition Forum members visit Khaled al-Ja'ar, Sami's father, March 2, 2015.
On January 14, Sami al-Ja'ar was shot dead by police in the city of Rahat. After a month, the Police Investigation Department announced that the suspected policeman was found and interrogated, yet he was released within a couple of days to house arrest and later was fully released. Since yesterday he is back to work as well, serving at the District Commander office. Following his release, al-Ja'ar's father petitioned to the High Court of Justice demanding that the police man will be back in detention.
'You killed my son': Cop who shot Bedouin man is back on the job – an article by John Brown and Michal Rotem, NCF's content and research coordinator, on +972 Magazine
---
Wide crops destruction operation in the Negev-Nagab
Over the passing week, Green Patrol inspectors, accompanied by tractors and policemen held a wide plowing operation around the Negev-Naqab. Thousands of dunams of sown fields were destroyed in the Bedouin unrecognized villages Rakhamah, al-Baggār, ʿAbdih, al-Furʿah and others.
---
PID closed police violence case in the Negev – appeal filed
On November 30, 2013, during the day of rage demonstration, tens of protesters were arrested. Amongst them was Taleb Abu Freich and his sons who filed a complaint to the Police Investigation Department (PID) on severe police violence during and after their arrest. As the PID closed the case claiming for "Lack of guilt", the family members filed an appeal to reopen the case.
For NCF's report about the day of rage detentions